In this article, I picked up for you the best fishing apps and trackers that will take your fishing experience into a new level.
Fishing is an exciting & thrilling activity and it has been around for thousands of years. According to one research, fishing has been around for more than 40,000 years and it is still one of the most interesting activities in 2023.
Here is an article on my website that you must read, its about the Best Fitbit Compatible Apps For Running And Sleep Tracking.
There are tons of fishing apps & trackers available on the Play Store & App Store and we have handpicked the best ones for you.
In this guide, we will share our top 10 Fishing Apps to download and 2 Trackers buy in 2023. Let's get started.
Top 10 Best Fishing APPS Reviews In 2023
There are a couple of fishing apps that can make your fish-finding process smooth. Though some are paid, luckily you can download some free fishing apps also. And to keep you ahead, we have listed below some of the effective fishing apps that you will surely love to have.
Fishbrain is a social networking app that is used by millions of fishing enthusiasts around the world. With this app, you can access the huge library of fishing locations where you can go fishing with your buddies.
The app not only provides the fishing locations but it also offers more data such which bait is working and what fishes are biting those baits.
In the app, you also get the personal catch log which is another plus. Fishbrain is free to use but it comes with optional in-app purchases.
Casio has teamed up with Fishbrain and created the Pro Trek Smart – a perfect sturdy smart watch for fishing.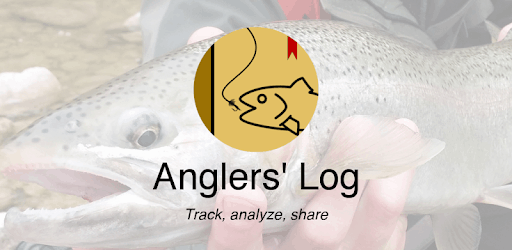 As the name suggests, Angler's Log is a logging app that allows you to log your fishes in the journal. It allows you to manage your catches, trips, species, locations, baits and many more.
The app also provides the complete statistics page where you can analyze your catches. Overall, Angler's Log is a simple yet very comprehensive logging app and it is also completely free to use.
Pro Angler is a newer fishing app that comes with more than 40,000 fishing hot spots around the world. For now, the app only features the saltwater fishing spots but they are planning to roll out the freshwater fishing spots as well.
Moreover, it also contains the information of more than 1000 local bait shops, public boat launches, charters & captains and many more. The app is free to use but it comes with in-app purchases.
Fishing Points is one of the most popular fishing apps available out there. It comes with tons of great features that will help you with fishing.
The app comes with the online support for Google Maps and offline support for NOAA – Nautical Charts. It also comes with tons of fishing locations that you can use for fishing.
Moreover, the app also features the weather & tide forecast, Solunar data, wind forecast and many more. The app is free to use but it comes with ads and in-app purchases.
Fishidy app is the fishing app and it is developed by Fishidy which is the trusted name in the fishing world and it has been around for more than 40 years.
The app comes with tons of local fishing points and it also provides the information on which baits are working and where. It also features the complete log where you can log the details of your catches.
Moreover, the app also comes with details about the shoreline, fishery details and many more. The premium version of the app also unlocks the premium features such as offline access to maps, verified tips, lures and presentations, fishing insights, forecasts and many more.
FishTrack is one of the best fishing apps for saltwater anglers. The app offers free access to cloud-free sea surface temperature (SST) charts, global satellite imagery, and marine weather forecast. It also allows you to view marine weather forecasts and Solunar tables.
The app also allows you to check your current location and you can save wave points to mark fishing sports. FishTrack is free to use but it comes with in-app purchases.
If you are saltwater angler then you would want to get this app as it comes with the up-to-date nautical charts and navigation tools.
The app comes with detailed data overlays, sonar charts, community notes, auto-routing and many more. The best thing about the app is that regularly updating the charts and weather info which means you will stay up to date and it will help you make an informed decision.
The app comes with 15 days of the trial period and once it ends you will need the premium subscription.
Deeper is one of the smartest fishing apps which is designed for the smart anglers. In this app, you will get access to the useful features which will make the fishing easier for you.
The app also comes with downloadable maps that you can even access offline when you don't have access to the internet.
It also features the log where you can log your catches and share it with others. If you have the access to Deeper fish finder then you can turn your smartphone into Sonar display and use it to find the best fishing spots.
It is a utility app that can help you with fishing. The app features the Solunar Tables which can help you maximize your fishing experience. It also features the comprehensive database on lunar and solar cycles which it uses to predict the best time for the fishing season.
It also comes with GPS support and you can save your favorite fishing spots for future references. The app is free to use but it comes with ads and in-app purchases.
If you want to complete in the local fishing competitions the iAngler Tournament is the best app for you. The app comes with tons of local fishing tournaments where you can compete and demonstrate fishing skills.
In the app, you can review the list of available tournaments and also provides the messages related to tournament activities.
The app also allows you to monitor the live tournament leaderboard and compare your catches with your competitors.
Top 2 Best Fishing Tracker Reviews
Fishing trackers are the blessing of modern technology that can make your fishing experience more pleasant. But only a few of them are up to the mark so far that we are going to introduce you.
Make your fishing experience trouble-free with the help of Striker 4 fishfinder. This device includes a great-sensitivity GPS, which will enable you to find your position referring to the destination you have decided on.
You can also use your waypoint map to reach a certain location. In addition, you can know about the speed of your boat on the display of your device. This fish finder also has a Garmin Chirp which will give you seemingly great clarity about the fish and its structure.
This fish finder is the handiest and the smallest fish finder available out there. It gives you an outline of whatever is beneath the surface of the water. It has GPS which can let you point out spots where you think fish might be present.
There is also a fish alarm available on the device that can let you know when fish assemble underwater. This device is also suitable for ice fishing.
Frequently Asked Questions [FAQs]
For your further inquiry, you may check out this section of the article. Here, we are going to answer some of the most commonly asked questions regarding Fishing APPS and Trackers.
Is There An App That Tells You Where The Fish Are?
Answer: Yes, there are many fish finder Apps that can guide you about where to catch the fish. You can download any of the available Apps on the App Store or Play Store of your choice.
Do Fish Finder Apps Work?
Answer: Yes, fish finder Apps do work. These Apps need Wi-Fi or Bluetooth to connect and operate on smart devices.
Can I Put A Tracker On My Boat?
Answer: Yes, you can put a tracker on your boat. In fact, putting a tracker on your boat is very essential to keep it safe.
Can You Put A GPS Tracker On A Fish?
Answer: GPS tracking tags can be used on a fish. It can help you to track fish by providing its location with great precision. It can also give you other related information, for instance, temperature.
Conclusion
Nowadays, there are numerous fishing Apps and trackers available. However, many of them need a subscription fee in order to work.
Nevertheless, we have tried to select the Apps and trackers that are free to operate without compromising on quality. Most of the Apps and trackers you have listed in this article are free but few require in-app purchases.
We hope that you can choose your desired fishing App or tracker from these best recommendations.
Also, you have to check out my post on the Best 18 Free Measuring Apps For iPhone & Android That Are Accurate In 2023.
As a professional trainer and a gadget lover, I've spent a lot of money and time buying wearable activity trackers, smartwatches, and gadgets, and checking them out. My site is focused on helping you with your activity tracking and smart technology journey. I try to provide the most helpful updated content on this subject. Hopefully, you will love my blogs and be a regular around here.