Fitbit watch screen goes black too quickly or Fitbit watch screen goes off too quickly is a very common problem that smartwatch users often face. No matter which series or model you are using, in some situations, you can face this problem and that's completely normal.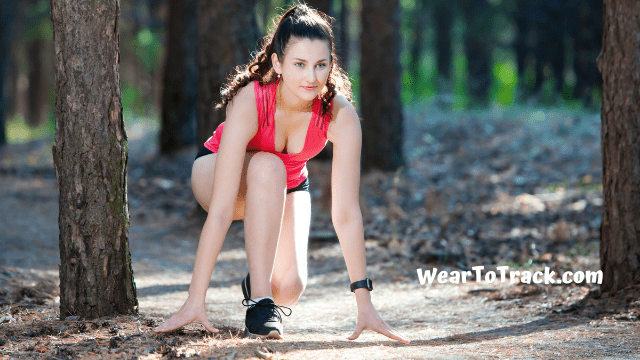 Normal in a sense, this is the problem that can be solved by just following some steps. Sometimes after updating firmware or after a long time of use, watches may not function properly.
We have a related article for you, you can read the Best Fitbit & Garmin For Blood Pressure Monitoring In 2023.
So, if your Fitbit watch screen goes black or off too quickly, then here you're going to find the solutions.
Fitbit Watch Screen Goes Black Too Quickly:
This is a very popular complaint that is found on the internet. Well, the good news is, it is not even a problem. It is just some change in settings that is causing this issue. And here in this article, we are going to solve this and even more.
Generally, the watch screen time is set at the minimum time duration to save power. In most trackers and watches, screen time plays an important role in battery draining. So, to save power the screen time is kept little by default.
To overcome this issue, all you need to do is to increase screen time. it will keep the screen of your Fitbit for a longer time.
Fitbit Watch Screen Goes Off Too Quickly:
This is just the same thing that I discussed above. What causes this problem is the screen time of your Fitbit. If the screen awake time is kept lower, then the screen will be off quickly.
If your Fitbit is not damaged internally or it doesn't face any hardware problem, it can be solved easily.
In this article, we will even see, how to replace the Fitbit screen. So, not only the basic problem, but we are going to drive to more complex problems and the magical solutions to each of those.
So, without further delay, let's start.
How To Keep The Fitbit Watch Screen On Longer?
Sometimes users face this issue. What happens is their Fitbit screen doesn't stay longer. It can be so annoying from time to time. But it's really so easy to solve this problem. What you need to do is to just follow these instructions:
Turn on your Fitbit watch and go to "Settings" by swiping left to the screen.
Then look for "Screen timeout". The default settings will probably be 10 sec as a minimum value. The maximum value maybe 60 sec. You will be offered several options between these. Choose as per your requirements.
Go to the home screen or press buttons. Then wake up your Fitbit and check if it works fine.
Does Your Fitbit Watch Screen Shut Off Too Fast?
This is almost the same issue in a different name. What causes it is the shorter screen time duration. To solve it, just follow the steps and change it as you like.
But there is something to keep in mind. If you're increasing the screen time of your Fitbit, the battery will drain faster. So, if you are in a power-saving mode, I will recommend not to increase it further. So, if your Fitbit screen goes black too quickly, you can solve the issue in the above manner.
Why Is My Fitbit Stuck On One Screen?
Another problem you might face is your Fitbit may be stuck on one screen. It may be on the logo or while charging. Most of the time, it is for any type of system error. This can be fixed by simply restarting your Fitbit. So, now all you need to know is how to restart your Fitbit. Let's focus on that.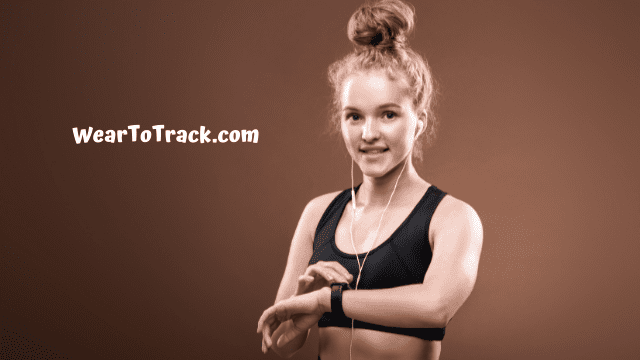 By only restarting, many issues related to most devices get resolved. Most of the time, what happens is your Fitbit does not reboot properly. In that case, you may face the issue of being stuck on the logo screen.
For most of the Fitbit watches, restarting procedures are almost the same. You just need to press and hold the side button or buttons for at least 10 sec. Then your Fitbit screen will go black and the logo will appear again after a while. After you see the logo, release the buttons.
How To Restart Your Fitbit?
There are some other ways for restarting the Fitbit watch. For different series, there are different types of button pressing techniques and indications. Let's see those ones by one:
First, you need to connect your tracker with the charging cable. Make sure your charger is connected to a power supply. You will see a button either at the end of the charging cable or in your Fitbit. You need to press the button after completing the connection.
Then based on what series you're using, this step may vary a bit. Let's see how.
If you're using Luxe or Charge 5, then you need to press the button 3 times. And of course, take a one-second pause between each pressing. Then wait until the screen turns black and the logo appears.
For Charge 2, hold the button for 4 seconds. In the case of Charge 3 and Charge 4, the holding time should be 8 seconds. Then after releasing, you will see a smiley icon and will feel a little vibration on your tracker.
For Ace 2 or 3 or for Inspire series, you need to hold the button for 5 seconds after pressing it. Then, just like I mentioned for Charge 2/3/4, you'll see a smiley icon and vibration feeling on your tracker.
If you have followed and completed these steps successfully, then your Fitbit must show the clock face on its display.
Also, make sure to check out my post on Fitbit Ionic won't turn on? Here's what to do.
How Do You Solve Problems With Your Fitbit Screen?
But if you're facing issues with restarting too, then what to do?
Don't worry. I have a solution for this problem also. If you are not able to restart your Fitbit manually, you may need to discharge your tracker completely. After the battery goes completely blank, Fitbit will shut down.
Then you have to put it on charge. Wait until it is fully charged. Once done, then try to start the process from the very beginning. Hope it will work that way.
Well, as we're going deeper and deeper, let's discuss some other common problems that users might face from time to time. And all of these problems are related to the screen. Here we're going to focus on some most popular ones.
Some people have complained that their Fitbit screen is black, but it still vibrates. This is another common problem. Let's see how to fix that:
Fitbit Watches Screen Black But Still Vibrates:
This problem can be fixed by just following these instructions:
Connect the device into charging. Then press and hold the button like the restarting process.
Your Fitbit will turn off and a battery icon will appear. Then You will feel one short and one medium vibration.
A progress bar will appear. During this process, you'll feel exactly 7 vibrations. The progress bar will be completed. And the device will be shut down. Then just start it and it will be all okay.
How Do I Replace My Fitbit Screen?
In some situations, if it is not your day and none of these methods work, then maybe you are thinking of changing your Fitbit screen. So, now I'm going to share the ways you may approach if you want to change your Fitbit screen.
Before going to any action, check whether you have a warranty for the device. If yes, then just contact customer support and they will handle the rest. But if you are out of any warranty, then you can fix it on your own or by some service provider.
If you're thinking of doing it on your own, you'll need some apparatus. A thin and flat metal plate will be enough though, but I'll recommend getting professional tools for repairing your Fitbit screen.
With this tool, you need to disassemble the display from the body. Try to do it too carefully as it can damage the whole tracker if it goes wrong.
Then open up the display and with a screwdriver, get it out. Then replace it with the new one.
After successfully placing the new screen, make sure to use some good adhesive to fix the screen into its position again. If everything goes fine, your tracker will start fine.
But I'll suggest that to replace your Fitbit screen, you better go to a professional first.
Conclusion:
Such devices often face this type of problem. Fitbit watch screen goes black too quickly is a very common problem for users. Again, the fact that the Fitbit watch screen goes off too quickly is the same problem in another phase.
So if your Fitbit screen goes black or off too quickly, try following those steps I've mentioned in this article that may solve your issues.
If not, then your device may have some major issues. You should contact the seller or service providers as soon as possible.
Here is an article on my website that you must read, its about Fitbit Track your Run without a Phone?
As a professional trainer and a gadget lover, I've spent a lot of money and time buying wearable activity trackers, smartwatches, and gadgets, and checking them out. My site is focused on helping you with your activity tracking and smart technology journey. I try to provide the most helpful updated content on this subject. Hopefully, you will love my blogs and be a regular around here.