CrossFit is a very intense training but it's also considered the best training to get tone your body, and get muscles.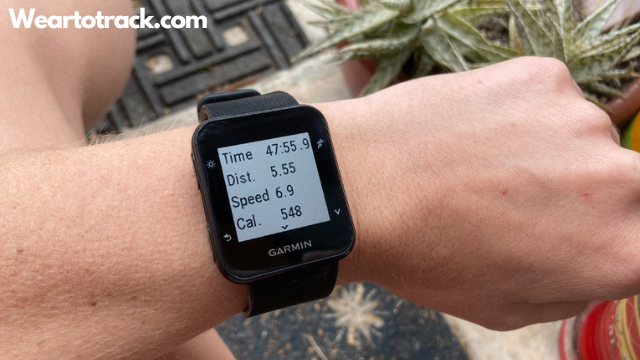 If you are also interested in CrossFit and looking for a reliable Garmin to track your training sessions, this guide is for you.
Here is an article on my website that you must read, its about Garmin Watch Screen Goes Dark Or Off? Here's How To Fix It 2023.
In this guide, I'll share the best Garmin watch for CrossFit and Gym training sessions. Also, I'll share the Garmin Watch settings which you can use to track your workouts accurately.
So, let's get started.
Best Garmin Watch For CrossFit and Gym
The Fenix 6 Sapphire multisport watch is the most advanced sport watch available today and not surprisingly it is also my pick for gym and CrossFit training.
Partaking in a little bit of physical activity on a daily basis while gradually improving your dietary habits is the best thing you can do for your health. Studies have shown that even ten minutes of daily workout can have a significant impact on your fitness levels.
There are many practices, routines, and philosophies that you can read up on and follow for your workout, but two of the most effective and popular ones are gyming and CrossFit.
These exercises work out all parts of your body, build muscle definition and give cardio training simultaneously, and help you lose weight as quickly as possible without being too draining or time consuming.
We have a related article for you, you can read Best 8 Garmin Watches to Use with Strava.
To supplement their training regimen, many people invest in a fitness tracker or watch that gives them details about their performance and body measurements, enabling them to visualize their progress and determine what works best for their body.
Choosing A Fitness Watch For Gym And CrossFit
There are certain aspects that you should be extremely wary of when choosing the right fitness tracker for your gyming and crossfit activities.
The nature of these exercises requires that your fitness watch be capable of tracking certain metrics in a certain way to give you the most insightful peek into the real status of your health and fitness.
Following are just some of the critical features that you look for in your ideal gyming and crossfit fitness companion:
Most typical fitness trackers have inaccurate heart rate recording capabilities. Your CrossFit and gym partner should be able to record it in real-time with good speed and accuracy.
It should have an above-average battery life, ideally over a week or two.
Not only should a good fitness tracker be able to count your steps and distance, but also the number of reps.
Customized routine or workout input is always a big plus.
A strong screen material such as Sapphire will prevent scratches that are very common in activities such as Crossfit and Gym
The Best Garmin Watch For Crossfit And Gyming Is…
The Fenix 6 Sapphire multisport watch. Even after thorough market research, we could not find a fitness watch that could outshine the Fenix 6 by Garmin at the moment. While it may lie on the expensive side at around $800 or more a piece- not counting accessories and such- it is well worth the investment.
With a battery life that lasts up to 14 days without a recharge and advanced technology to measure your metrics, the Fenix 6 watch curates the optimum workout experience.
It is able to accurately measure and monitor your heart rate, oxygen saturation using a Pulse Oximeter, hydration status, and energy reserves. It can be used to create custom workout routines and log various exercises with time intervals and countdowns.
The body of the watch does not leave anything to be desired either, harboring a sleek and modern design that is equal parts robust and sturdy as it is classy. It also has a 10 ATM water rating, meaning it is extremely waterproof and can handle stressful environments, making it the perfect fit for most indoor as well as outdoor activities.
Why Is Garmin's Fenix 6 The Best Possible Option For Your Physical Activities?
When it comes to gyming and crossfit, your routine will most likely change on a frequent basis. As such, not only do you want your fitness tracker to measure your metrics accurately and allow you to input a vast variety of activities in its database, but it should also enable you to customize your workouts as frequently as you require.
The Garmin Fenix 6 watch ticks all of these boxes and gives you access to a host of supplementary features such as timers, robust intervals, and countdowns that only serve to make your workout experience a wonderful time.
The Optimum Setting For Cross Fit And Gym On Your Garmin Fenix 6 Watch
Here are some tips on how to turn the settings on your Garmin Fenix 6 fitness watch to make sure that you are getting the most features out of the device:
To get the most out of your watch, make sure it is connected to all of the sensors such as power and cadence among others.
Use the Quick Menu to access critical features in a heartbeat.
To make your heart rate monitoring even more accurate, invest in the Garmin HRM-Run Heart Rate Monitor Strap.
Find other additional sports and activity profiles by scrolling to the bottom of the Activity menu and clicking on the + sign.
Reduce the number of widgets on your screen to visualize only the most important data.
Similarly, go to settings and reduce the number of apps giving you notifications for a more streamlined experience.
Frequently Asked Questions [FAQs]
For your further inquiry, you may check out this section of the article. Here, we are going to answer some of the most commonly asked questions regarding "Garmin Watch And Settings For CrossFit & Gym".
Which Garmin is Best For CrossFit?
Garmin offers a wide variety of smartwatches but in my opinion, Garmin Fenix 6 is the best Garmin smartwatch for Crossfit. In Garmin Fenix 6, you get a solid build quality, great accuracy, and solid battery life making it an ideal Garmin for Crossfit.
Is CrossFit Better Than Gym?
Crossfit is more intensive training as compared to Gym training and you will certainly lose more calories with it. So, if you want to burn more calories in a short time and want to build muscles, Crossfit is a solid option for you.
Is CrossFit OK For Beginners?
Crossfit is more beginners-friendly as compared to traditional forms of training and if you do it under a trainer, you can get better and quick results. So, if you are new to the fitness world, you should consider Crossfit training because it's more robust and beginners-friendly.
Conclusion
CrossFit and Gym training are two very effective training methods and you can't go wrong with any of them but if you want quick results, you might want to consider CrossFit.
In this guide, I've shared the best Garmin watch that you can use to accurately track your CrossFit and gyming sessions.
Also, I've shared a short guide which you can use to choose the right smartwatch for your CrossFit training. I hope that you found the guide useful and if you liked it, please do share it with your friends. Happy Training!
As a professional trainer and a gadget lover, I've spent a lot of money and time buying wearable activity trackers, smartwatches, and gadgets, and checking them out. My site is focused on helping you with your activity tracking and smart technology journey. I try to provide the most helpful updated content on this subject. Hopefully, you will love my blogs and be a regular around here.