In today's world, most people are in search of some portable devices that are easy to access and are convenient for everywhere use.
Smartwatches serve to be one of those portable devices that are offering great opportunities and are appreciated by the people because of their usefulness of wearing minicomputers on the wrist.
This article gives a crystal-clear explanation about leading Garmin watches that are compatible with fitness apps such as "Strava". These watches can handle answering calls differently and are helpful when you are on a long drive or jogging around with your headphones.
They play a vital role in the reduction of security issues, providing ease for navigation, recording your heart rate, and managing media effectively.
Surprisingly, these smart devices have changed the way we interact with the digital world by simplifying and adding meaning to our lives.
Here is an article on my website that you must read, its about Garmin Connect VS Strava : What Is The Difference?
What Are The Basic Things To Consider In A Smartwatch?
When looking for a perfect watch that could be your companion for a long time, some features are essential to keep in mind
Good GPS tracker
Heart rate monitor
Offline music support
Long term battery life
Various Garmin Watches Compatible With Strava 2023
Below, you'll find an organized list of best Garmin watches that are compatible with Strava and can make your life a thousand times easier abroad.
Garmin Vivo active
Garmin Forerunner 920 XT
Garmin Forerunner 935
Garmin Forerunner 945
Garmin Fenix 5 plus
Garmin Fenix 6
Garmin Forerunner 645 Music
Garmin Forerunner 735XT
1. Garmin Vivo active: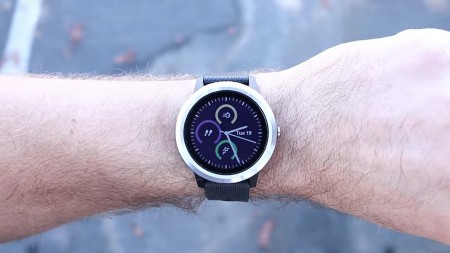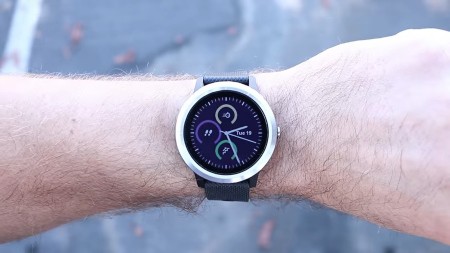 Garmin Vivo active comes to be at the top of the list after testing more than 20 GPS watches altogether.
It is super flexible with Strava. Its enchanting features include built-in sports app, tracking of indoor and outdoor running, cycling, and walking, smart notifications from mobile devices, tracking of swimming and golf, vibration alerts, music controls, and much more! It is ultra-thin, has high resolution, sunlight readability, and color touchscreen display.
Garmin Forerunner 920 XT is another recommended watch for triathletes and works nicely with Strava.
Its outstanding features are multisport or triathlon mode; tracking of daily activity; vibration alerts; the ability for creating custom workouts, tracking of live races, indoor and outdoor running, etc. You can also send live GPS data to others via this device.
Garmin Forerunner 935 offers different features which include advanced running and multisport.
It can provide elevation changes with the help of a built-in barometer. It also evaluates your training status to check whether you are under training or not.
Additional performance monitoring features are also provided by it. Its battery life varies with different modes, 2 weeks in watch mode, 24 hours in GPS mode and up to 60-50 hours in Ultra Trac mode.
Garmin Forerunner 945 is the latest GPS watch which endures the athletes to get much longer battery life, new payment features, and music. It is like Garmin Forerunner 935 in design, but it is much lighter in weight than its 935's model.
Its battery life in GPS mode is 10 to 36 hours, it can bear water resistance up to 165 feet, provides an opportunity for Bluetooth, gives smartphone notifications, and monitor heart rates.
Garmin Fenix 5 Plus is like the new Forerunner 935 in shape and layout but contains distinct features. It works efficiently with Strava.
It is all in one sports watch that can track everything you possibly need at a time. It is mostly preferred for durability and good built quality, perfect heart rate sensor, and 100mm waterproofing.
It can also sync music streaming services so that you can easily play your favorite songs whenever you need them.
It contains different built-in navigation sensors which include a gyroscope, a three-axis compass, a barometric altimeter, and multi satellites such as GPS and Galileo, to track more challenging environments.
Its battery performance is maintained up to 12 days in smartwatch mode and 8 hours in GPS mode.
Garmin Fenix 6 Pro is considered as the best multi-sports watch that one can buy for different activities such as swimming, trail running, rowing, biking, hiking, golfing, and more. It has a good power management system and a wrist-based heart rate the others.
This Fenix 6 Pro range is released by Garmin, in August 2019 and it offers users many unique features and updated designs then "Fenix 5 plus".
Its other versions include "Fenix 6S and Fenix 6X". These models can add music compatibility, maps, and Wi-Fi connectivity. Also, they have a slightly compatible battery life.
Garmin Forerunner 645 Music consists of advanced running dynamic features that include wrist-based heart rate monitoring, stride length, vertical ratio, and many more.
You can easily download up to 500 songs to your watch and can also connect with headphones and Bluetooth for phone-free listening.
It offers offline services as well with the help of syncing music from select stream servicing. Its battery life can work up to 7 days in smartwatch mode and 5 hours in GPS mode with music.
Garmin Forerunner 735XT is another GPS running watch with multisport features. It can connect different features to Garmin connect that includes, automatic uploads, smart notifications, live tracking, customize free watch faces, apps, and other things.
It provides an advanced dynamic system for running, cycling, and swimming that includes ground contact time balance, vertical ratio, stride length, and more.
As a professional trainer and a gadget lover, I've spent a lot of money and time buying wearable activity trackers, smartwatches, and gadgets, and checking them out. My site is focused on helping you with your activity tracking and smart technology journey. I try to provide the most helpful updated content on this subject. Hopefully, you will love my blogs and be a regular around here.