In this article, we will be taking a look at some of the most helpful Pokémon Go map trackers that still work.
There were a couple of major events that took place that season but nothing defined the summer of the year 2016 quite like the rush that was Pokémon Go.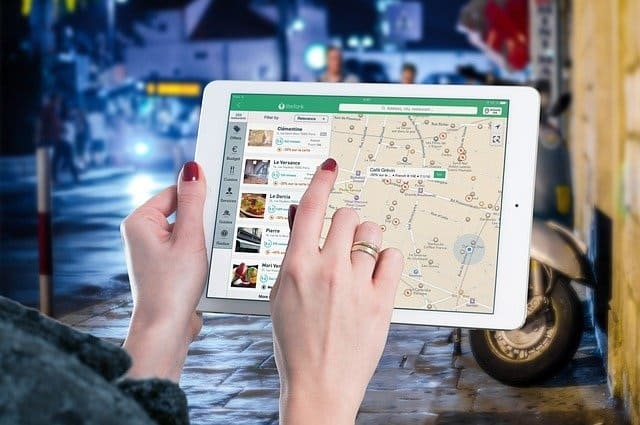 Taking the world by storm, this application had both, little kids and adults alike, wandering out into the open in search of little, virtual creatures that have been a major presence throughout their childhoods.
Here is an article on my website that you must read, its about How To Sync Pokémon Go To Apple Watch? Is It Possible?
Pokémon is widely regarded as one of the most successful franchises of all times, especially when it comes to games and merchandise, which is why it was no surprise that this unique and interactive take on a mobile game gained this much popularity.
In fact, four years later, there are still hundreds of individuals all over the world that are still playing and greatly enjoying Pokémon Go for all it has to offer.
Supplementing The Pokémon Go Experience With Maps And Trackers
Regardless of what game you are playing or app you are using, if it is competitive, people find ways to discover tips, tricks, and techniques that can make the gameplay more convenient and save them a lot of time that they would have otherwise spent working hard but to no avail.

Similar applications were developed and released by Pokémon Go enthusiasts in the form of maps and trackers that simplify the searching and tracking aspect of the game and save players a tone of time and effort.
These tools become especially useful if you are looking for a particular in-game feature, like a Raid Boss, or have traveled to a relatively new area and are not aware of the location of the Gyms and Pokestops.
Not only that, but some of these trackers can even help you detect where certain Pokémon are spawning and hotspots that are rife with activity.
Also, you have to check out my post on Connecting Fitbit to Google fit, Pokémon Go & Samsung Health – Complete Guide.
5 Map Trackers for Pokémon Go That You Can Still Use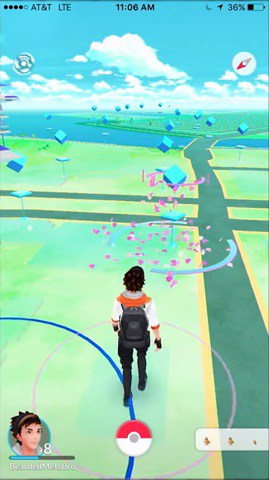 Considering how much time has passed since the release of the game, it should come as no surprise that the community is not as large and loaded as it used to be.
Unfortunately, many of the maps and trackers that were frequently used by players back in the days were deemed to be illegitimate and blocked or taken down by the franchise.
Despite the mass banning of many of these websites, there are some that still work within legitimate bounds and can be used to supplement your Pokemon Go experience today.
1. PoGoMap
As suggested by the name of the site, PoGoMap compiles all the information it can find regarding the locations of Pokestops, Nest spawns, and Gyms, and pins them onto a real time map for your convenience and easy finding.
What sets it apart from other Pokémon Go maps is that it takes detailing to a whole new level.
PoGoMap will let you know when a particular Pokestop is being raided by Team Go Rocket, which gyms have the potential to be hiding EX Raid Passes, and when you can find Research Tasks to complete.
This should be your tool of choice if you want to catch loads of one kind of Pokemon as it will quite literally point you to Nests whenever available.
In fact, it even gives you access to a timer which will countdown the time between Nest Migrations so you can plan your subsequent Pokémon Go activity accordingly. You can access all of these features at PoGoMap.info.
2. The Silph Road
When it comes to not only an active Pokémon Go Map Tracker, but also the best one, you cannot look farther than The Silph Road. Organized, comprehensive, and consistently updated, The Silph Road does an impeccable job at enriching your Pokémon Go experience with a number of unique tools and features that end up being immensely helpful throughout the journey.
Among several other things, you will be able to find a fully fledged Pokedex to update your knowledge, a number of guides written by experienced players to help you play in the optimal way, and highly detailed Maps that pinpoint exactly where you are bound to find rare Pokemon and Nests.
The platform also incorporates rumored spawn sites to allow you to head out and do some exploitation of your own.
One of its most striking features is the League Map- an unofficial map that organizes and gives you information regarding community meet ups and other ongoing events of players in real time.
The League Map is also connected to Discord so you can connect with local communities of Pokémon Go players near you and collaborate to the benefit of all involved. All in all, The Silph Road is arguably the most complete and updated website you will find for Pokémon Go in the current sphere.
3. PokeHunter
Unfortunately, PokeHunter is limited in the sense that it is only really accessible and functional in a very short list of locations. This includes a few cities across the US states of California, Minnesota, and Oregon, as well as Moletai in Lithuania.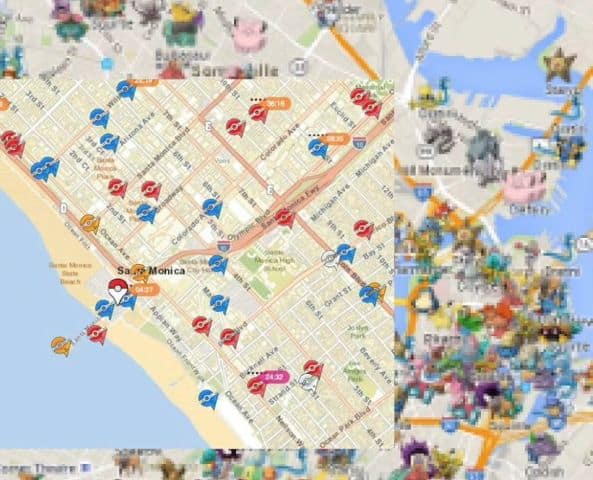 However, if you are a resident of any of these locations and are an avid Pokemon Go fan, take as much advantage as you can of this currently active and highly useful tool.
PokeHunter is a map and a tracker all rolled into one, giving players access to details regarding the locations of Gyms across the region as well as Raid spots, number of spaces left in a given Gym, and which Team currently has control over it.
Such details can be extremely useful for players who would get to the point as soon as possible as opposed to loitering around for an indefinite amount of time.
4. Go Map
Like PoGoMap, Go Map is also a Pokémon Go map tool that enables you to visualize the Pokestops and Gyms in your area so you can get to them directly instead of having to waste time searching in places you are never going to find anything.
The map is real time and updated frequently, and you can bet the information is accurate as it is based on the input provided by players in real time.
You can use this website to know the location and time of spawns so you can capture the best Pokémon for yourself and even sort the Pokémon based on country and city for your convenience.
Other than the Map and Tracking features, Go Map also has a great, comprehensive Pokedex which you can use to get info on all the Pokémon in the game.
In fact, they go one step ahead than the rest and give you full on PVP guides, including stepwise instructions on how you can win various Pokémon battles.
5. Pokelytics
Pokelytics is another Pokémon Go Map that enables you to visualize the various Pokestops, Gyms, Raids, and hotspots in your area.
The website takes you to a large interactive map that displays the locations of all of these in-game features, updated by input from actual players in real time.
Thriving In Pokémon Go Without Maps And Trackers | Best Alternatives
But if you are someone who does not wish to take help from the likes of maps and trackers to supplement their Pokémon Go gaming experience, is there anything you can do to make it easier and more fun?
Especially considering there aren't nearly as many tools and supplementary applications available to facilitate your experience? There are certainly alternatives you can take to using map trackers and still be able to do relatively well on Pokémon Go.
To begin with, a good strategy would be to get in touch with other players in your area to collaborate and share tips.
If you set out to search, you will be able to find a number of dedicated groups and pages on social media where communities are actively discussing Pokémon Go and sharing helpful tidbits to get the most out of the game in the least amount of time.
You can find Reddit threads, Facebook groups, and Discord chats consisting of players in your locality, allowing you to easily find Pokestops, Gyms, and locations of rare Pokémon in your area.
Also, make sure to check out my post on How To Connect Pokémon Go To Google Fit?
As a professional trainer and a gadget lover, I've spent a lot of money and time buying wearable activity trackers, smartwatches, and gadgets, and checking them out. My site is focused on helping you with your activity tracking and smart technology journey. I try to provide the most helpful updated content on this subject. Hopefully, you will love my blogs and be a regular around here.