Do you need a smart scale that will work and sync with your Apple health account?
This article will help you find the best 6 available today.
Unlike a regular weighing scale, a smart scale gives you access to a host of data and metrics about your body, allowing you to gain a deeper insight regarding your health and enabling you to make better decisions to improve it.
Investing in a smart scale is a great way to visualize your progress at a detailed level and encourage yourself to keep up with the practice.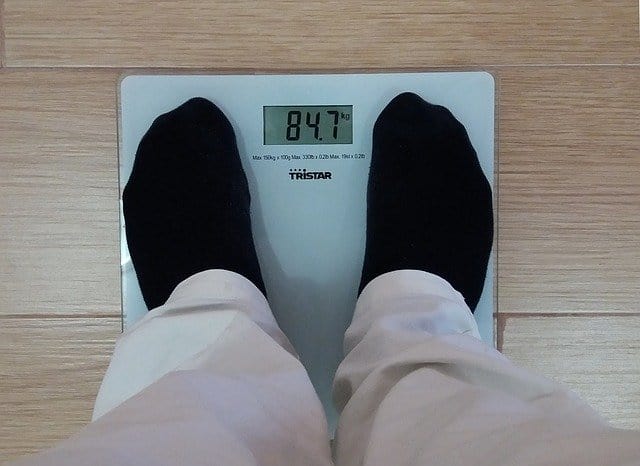 What Is A Smart Scale and Why Should You Get One?
Some of the metrics that a smart scale can measure and display include your heart rate, Body Mass Index or BMI, body fat content, bone density, and, of course, your weight. They can also help you track your weight overtime, allowing you to record your measurements under your profile so that you can investigate the trends.
Combined with your Apple Health application, a smart scale can become an extremely useful, motivating, and insightful accessory for your fitness journey.
Choosing The Ideal Smart Scale
When searching around for the perfect smart scale for yourself, you have to make sure that you get one that is reliable, produces nearly accurate results, and will last you a considerable period of time. Considering that smart scales tend to fall a bit on the expensive side, you will want to get one that can stand the test of time.
Not only that, but you need to be very clear regarding what exactly you want out of your fitness scale. If there are certain body metrics that you need to keep track of, then make sure that the scale you purchase provides that data and is relatively accurate in making those measurements as not all smart scales have the same features.
We recommend investing in a high end solution if you are serious about your fitness goals or are doing it professionally.
If you only need it for a short term, then you may want to look into some of the cheaper, budget-based options instead.
6 Best Smart Scales Compatible With Apple Health
To help make the process of selecting a smart scale to facilitate your Apple Health application much easier, we have compiled a list of the best in the business. These smart scales incorporate a host of supplementary features, provide accurate information, and are super compatible with Apple Health:
1. Withings Body+ Scale
Withings is a very prominent name when it comes to smart scales, and rightly so. The company has established itself as a market leader with products that are reliable, durable, and quite stylish, and the Body+ Scale is no different. Available for $89, the Body+ Scale fits right at home with your Apple Health accessories and gives great insight into your body metrics.
This scale comes with a supplementary web account that is designed to give you a platform to view all of your data in one place. You can customize this account and share your data through it as well. Although if you would prefer, you can have the data sent directly to your Apple Health application instead.
2. QardioBase 2
Qardio fitness products shake things up a bit and introduce a round design instead of the typical quadrilateral shape. The QardioBase 2 is super compatible with all kinds of Apple products, including the iPhone and the Apple Watch. It is a $149 investment that measures your weight, BMI, as well as body composition metrics such as fat content, water percentage, muscle mass, and bone density.
QardioBase 2 makes tracking your progress extremely convenient for its user, allowing you to accurately measure your metrics on any surface, displaying your measurements with your name on its straightforward display, and allowing you to recharge its built in batteries instead of having to replace them every few months.
3. Eufy BodySense Scale
The Eufy BodySense Smart Scale is also a relatively cheaper option that still provides more features and accurate readings than most alternatives. Equipped with a sleek and modern design, the device backs its good looks up with its extensive functionality, allowing you to record weight, BMI, and body composition information for up to 16 different user profiles at a time.
The scale can be paired up with its dedicated application or third party apps like Apple Health with ease and it syncs up smoothly, allowing you to access and share your fitness data. It can be bought for $44.99 from Amazon.
4. Wyze Scale
If you are on a budget or only need a smart scale for casual or temporary use, then the Wyze Scale is the way to go. Available for under $20, the Wyze Scale allows you to measure up to 12 different body metrics, including weight, heart rate, BMI, muscle mass, water percentage, and lean body mass among others.
The scale itself looks super clean and contemporary, keeping the design minimalist with a basic display that gets the point across. All in all, the Wyze Scale is an absolute steal for its price and you can derive a lot of functionality out of the device by connecting it to your Apple Health account.
5. Withings Body Scale
Another Withings solution, the Nokia Body Scale is a classic in the world of smart scales, especially when it comes to Apple Health compatibility. Able to fit a maximum of 8 different users and offering straightforward Wi-Fi connectivity, this is another great buy on a budget.
While it does not offer a lot of insight into advanced body metrics, it makes the basic measurements extremely accurately. The Withings Nokia Body Scale can be bought for only $59.99.
6. Garmin Index Smart Scale
Sleek, stylish, and modern in its design, the Garmin Index Smart Scale certainly looks the part, but it performs its function just as well.
The $149.99 smart scale can be synced up via Bluetooth and WiFi, displays detailed body metrics including weight, water percentage, bone mass density, and fat content after automatically recording them when you step on the scale, and can record the data for up to 16 different individuals at a time. All the readings, once recorded, are transfered to your application for easy access, viewing, and sharing.