Google Fit is a very popular fitness app, and it's compatible with other fitness apps as well, which makes it ideal for many users. If you are also thinking of using Google fit, keep reading because I will address some important questions such as: Can you use Google Fit without a watch?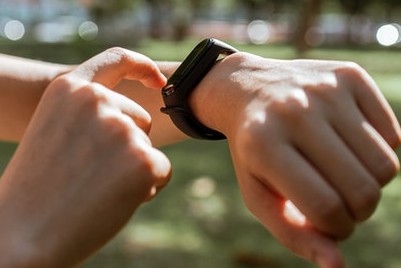 How does Google Fit Work? Is Google Fit worth it? And many more. Let's dive right into it.
Google Fit is a versatile fitness app, and you can use it without any watch.
Here is an article that I have written about Google Fit Steps & Distance Disappear Or Going Down? Here's What To Do.
If you use the app without a watch, then you will have to use the sensors in your smartphone to track the activities, and it will surely require some compromises as well. What are those compromises, and how you can improve the accuracy? Let's discuss it in detail.
Can You Use Google Fit Without A Watch?
The answer to this question is, yes, you can use Google Fit without a watch, but the answer is not simple. Let me explain. When you use a Google Fit with the Fitness Tracker, the app gets its data from the fitness tracker, and this data is comparatively more accurate. Hence, you get the complete information.
When you use Google Fit without a watch, it doesn't have any external source of information, and it starts depending on the sensors of your smartphone, i.e., Accelerometer & GPS sensor.
These sensors will help the app to track your activities to some extent, but the major lacking here is the heart-rate sensor that you don't get on the smartphone.
Hence, the data you will get on your Google watch will be less accurate as the major element of Heart-rate data would be missing. On top of that, the data collected by the GPS tracker can also be inaccurate due to weaker GPS signals.
All this discussion concludes that you can use the Google Fit without a watch, but the data you get won't be very accurate. Now the next question is: How can you improve the accuracy?
There's no simple way to improve the accuracy of Google Fit drastically, but there are tips that will improve the accuracy to some extent.
If you are going for a run or walk, make sure that you carry the smartphone in your hand. It will offer better tracking as the accelerometer will know the speed at which you are moving and use it to estimate your burned calories, pace, and other data.
Secondly, pick a place that doesn't have many obstacles around you as these obstacles can weaken the GPS signals, resulting in an inaccurate reading.
These are two tips that can improve the accuracy of your Google Fit. You can also use the apps such as Strava or Nike Run Club with the Google Fit to track your run.
How Does Google Fit Work?
When you don't use any watch with Google Fit, it uses the sensors in your smartphone to track your workout and other activities. The app uses sensors such as Accelerometer and GPS to track your activities.
Is Google Fit Accurate?
Google Fit is an app that uses the sensors in your smartphone or fitness tracker to track the activities. So, its accuracy will mainly depend on the quality of data it's getting from the sensors.
If you are using a fitness tracker with Google Fit, then the data collected by the tracker will be more accurate. On the other hand, if you are not using any fitness tracker, then Google Fit will use your smartphone's sensors.
The quality of the collected data will not be very good, and there are chances that you might get inaccurate data.
Does Google Fit Use A Lot Of Battery?
Normally Google Fit doesn't use a lot of Battery, but there are some scenarios where it uses a lot of Battery.
For example, if you are using Google Fit without a watch, it will depend on GPS for tracking your location, and as a result, GPS will use a lot of Battery. So, the best way to save the Battery is to disable the GPS when you are not tracking your workout.
How Does Google Fit Know I'm Walking?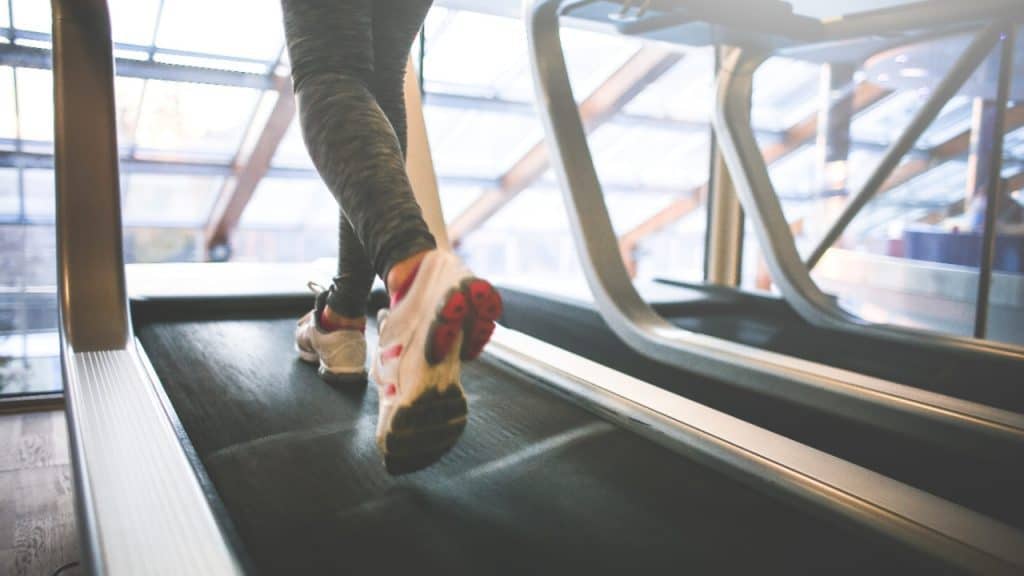 Google Fit uses the accelerometer & GPS sensor in your smartphone, which helps the app knows when they detect any movement.
Similarly, when the Google app is connected with a fitness tracker, sensors in tracker provides the information to the app about your movement.
Another post that will interest you is about Google Fit Not Tracking Cycling? Here's What To Do!
Is Google Fit Worth It?
Google Fit is one of the best fitness apps out there, and millions of users worldwide use it. The app also comes with excellent tracking features and great User Interface, which makes it an ideal choice for many users.
On top of that, it also works well with many Wear OS smartwatches and other trackers as well. If you decide to use any fitness tracker in the future, there are great chances that the fitness tracker works with Google Fit, and you won't have to change your fitness app.
Conclusion
Google Fit is a versatile fitness app, and you can use it without a watch or tracker. But, if you want accurate tracking without any compromise, then investing in a good fitness tracker would be a good idea. Also, you don't have to invest in an expensive watch.
Instead, you can get any compatible cheap fitness tracker that comes with good features. If you have any questions, please let us know in the comment section below. Also, feel free to browse the website for more useful guides.
Here is an article on my website that you must read, its about Google Fit Can't Verify Account And Login? Do This!
As a professional trainer and a gadget lover, I've spent a lot of money and time buying wearable activity trackers, smartwatches, and gadgets, and checking them out. My site is focused on helping you with your activity tracking and smart technology journey. I try to provide the most helpful updated content on this subject. Hopefully, you will love my blogs and be a regular around here.