Fitbit devices come with a lot of sensors and features that can track step counts, sleep, heart rate, and other metrics, but can I track my Child with a Fitbit? Let's find out!
Fitbit offers a variety of fitness devices, some of them come with built-in GPS tracker, and some don't.
Fitbit devices that come with GPS trackers can allow you to know about the location history if your Child enables it and then sync it with the device.
There is no way to track the live location with Fitbit devices as they don't support the Live Tracking feature. However, there are other ways that you can use to track your Child.
We have a related article for you, you can read on the How to Get Health Insurance to Pay for Apple or Fitbit Watch?
Let's take a look at them.
Can I Track My Child With A Fitbit?
It's a complicated question, and there is no simple answer to it, so let me explain.
If you are thinking about the passive tracking, then yes, you can use the Fitbit to track your kid using the mapped route.
When your child goes out for a run and enable the tracking on the Fitbit and then come back home, the Fitbit will generate the route of the run.
When your Child syncs the Fitbit with the smartphone, then you will be able to see the mapped route on the Fitbit App.
However, if you want to track your Child in real-time, then it is not possible with the Fitbit. So, if you wish to track your kid, then you will need a dedicated GPS tracker.
Can I Use The Fitbit Ace To Track My Child?
Fitbit Ace is the new fitness tracker by the company, which is designed for the Childs. The main idea of the Fitbit Ace is to allow the parents to track the activities of their kids using the family account option. The tracker allows the parents to track activities such as steps, calories, sleep trends, and other metrics.
It also comes with the move goal of 60 minutes, which is 30 minutes more than for adult users. The company has set the move goal to 60 minutes in line with the daily physical activity recommendation by WHO.
As far as the location tracking is concerned, Fitbit Ace doesn't come with any GPS tracker, so you won't be able to track the position of your Child with this tracker.
Is There A Tracking Device For Kids?
Yes, there are some excellent tracking devices out there that you can use to track your kids. These are some of the best tracking devices for kids.
I also have on this website an article that you need to read about the Best Fitness Trackers for Teenagers and Kids in 2022.
Trax
Trax is one of the best GPS tracking devices for Kids. The best thing about Trax is that it comes with a live tracking feature, and it transmits a signal every 10 seconds, which allows you to track your kid in real-time.
Another great feature of Trax is that it uses Augmented Reality Tracking, which you can use to find the tracker using your smartphone camera.
iTraq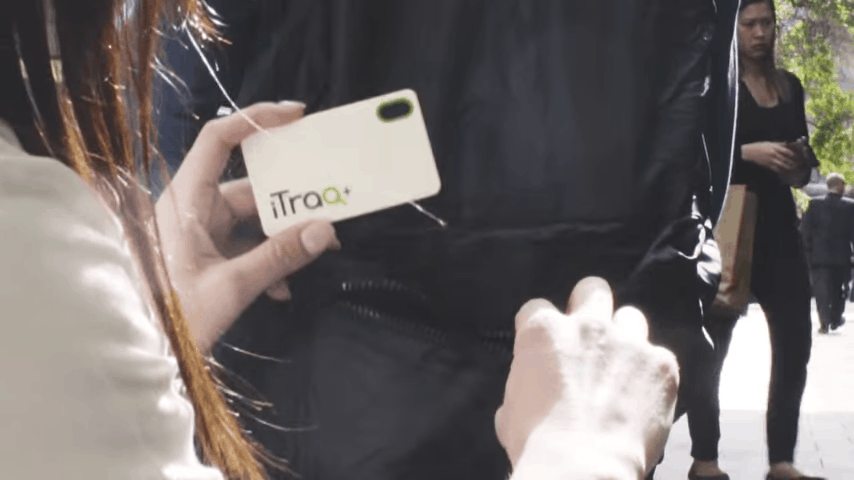 iTraq is another handy tracking device that will help you track your kid. It comes with a very compact size so you can just put in the pocket of your kid and track the location.
You can also set up the geo-fencing, and the app will let you know when your kids leave the fenced area.
Also, it comes with a dedicated SOS button, which can be used to get help.
AngelSense
AngelSense is a famous company known for its tracking devices. It offers the device which you can use to track your kids.
The device offers live tracking features, which will help you know the exact location of your kid.
It also comes with features such as Intelligent Alerts, timeline-based location history, and many other useful features.
Conclusion
Currently, Fitbit doesn't offer the live tracking feature for its devices, but the demand for this feature is on the rise. So, there is a great possibility that Fitbit might introduce this feature soon.
If Fitbit starts supporting this feature in the future, then I will definitely cover it for you guys. In the meantime, you can use the tracking devices, listed above, to track your kids.
If you have any questions, please let me know in the comment section below. Also, if you are interested in more useful guides, then make sure to visit the website. Keep Supporting!
Here is an article on my website that you must read, its about the Best Fitbit Compatible Apps For Running And Sleep Tracking.
As a professional trainer and a gadget lover, I've spent a lot of money and time buying wearable activity trackers, smartwatches, and gadgets, and checking them out. My site is focused on helping you with your activity tracking and smart technology journey. I try to provide the most helpful updated content on this subject. Hopefully, you will love my blogs and be a regular around here.