Amazon is the biggest online shopping platform, and if you have the facility of Apple cash, you would want to use it for shopping on Amazon.
So, if you are interested in it, then keep reading because I will tell you how to use Apple Cash on Amazon. Let's get started.
Amazon is a popular online shopping marketplace, and it supposed to support all major payment methods, but in reality, it doesn't.
Another post that will interest you is about the Fast Food Restaurants & Other Stores That Accept Apple Pay In The USA In 2023.
You can't use the Apple Cash for shopping at Amazon, but don't worry; there is another way that you can use to shop at Amazon, and that way is "Apple Card."
If you have the Apple Card, then keep reading because I will show how you can use it on Amazon.
Does Amazon Take Apple Pay?
Apple pay is the appropriate way of payment for iOS device users. It is a very immaculate process for customers for a price. The payment service of Amazon holds up Apple's revenue.
Like any other digital wallet, Apple Pay operates. When checking out, the consumer just selects their preferred payment card from Apple Pay after storing their payment card information there.
Apple Card vs. Apple Pay vs. Apple Cash: What's the difference?
Before we proceed further in this guide, it's important that you understand the difference between these three technologies.
Apple Card is the credit card, just like the one which you get from your Bank. Goldman Sachs and MasterCard support it, and Just like other credit cards, you can use it in most places, including Amazon.
Apple Pay is basically a system like Google Pay or Samsung Pay. It allows your iPhone to send the payments on the go. You can connect your debit and credit cards with Apple Pay, and you can use it for the payments. Amazon doesn't support Apple Pay at the time of writing this guide.
Now let's come to Apple Cash. It's basically the service that is integrated into Apple Pay, which allows you to send or receive payments using the iMessage. You can use the Apple Cash if you are the US Resident and 18 years old. If you qualify these conditions, then you can use it. However, you can't use the Apple Cash for shopping on Amazon.
How To Use Apple Card On Amazon?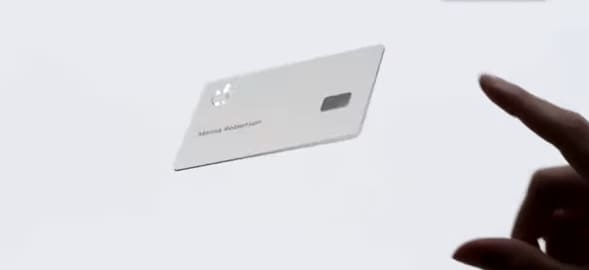 As Amazon doesn't support Apple Pay, you can only use the Apple Card for shopping on Amazon. Apple Card is a credit card, just like the ones you already own, and you can use it for shopping on Amazon. Here's how you can do it.
Open your browser and Go to Amazon.com.
Make sure that you are signed in to your Amazon account.
Now move your mouse cursor to "Accounts & Lists," and it will show the various options.
Select the "Your Account" option from the list.
It will take you to the dashboard, where you will have multiple options. Find "Payment Options" and click it.
Now find the "Credit or Debit Cards" section.
Here you can enter the details of your card and then click "Add your card."
You have successfully added your Apple Card to Amazon, and now you can use it for shopping. If you want to add more cards in the future, you can follow the same steps and add them.
If you wish to change your card at the checkout screen, you can do it by clicking "Change" which is next to the payment method. Now click "Add a credit or debit card," and there you can add your credit card as well.
How Do I Get An Apple Card?
The process of getting an Apple Card is very simple and easier if you meet certain conditions. If you are US Resident and you are 18 years old, you can apply for the Apple card directly from your iPhone. Here's how you can do it.
Open the Wallet App on your iPhone
Now tap the "+" icon on the top right corner.
Here you will find various options. Tap "Apple Card."
Now tap "Continue," and if you want to read the rates and terms, you can find them below the Continue button.
Now you will be asked to enter your details such as your legal name, date of birth, email & phone number. Once you fill the details, tap "Next."
In the next screen, you will find your Credit Limit, APR, and fees.
Now, if you think that these terms are fair, tap "Accept Apple Card," and now you have got your Apple Card.
If you think that terms are not fair, you can simply tap "No Thanks," and the process will end here.
Apple will require some time to process your information, and once your application is approved, you will see the details of your Credit Card Limit, APR & fees. Also, once your application is approved, you can order your Titanium Apple Card as well, and it will be shipped to you for free. Here's how you can order your Titanium Apple card.
Open the wallet app on your iPhone
Now tap three horizontal dots icon.
Navigate to "Get Apple Card" and tap it.
Now, follow the instructions on the screen, and you can order your card.
You can get the titanium Apple Card only if your request for the Apple Card has been approved. If it isn't approved, then you will have to contact the customer support, and they will help you with the process.
What Stores Accept Apple Pay 2023?
Here are some of the popular stores that accept Apple Pay 2023.
Baskin Robbins
Disney Store
Best Buy
Dunkin
LEGO
KFC
Kohl's
Target Stores
Subway
Walgreens
Trader Joe's
Starbucks
Chevron
Texaco
Acme Markets
Chick-fil-A
Jamba Juice
Conclusion
That's all, folks. You can't use the Apple cash on Amazon, but if you have the Apple Card, you can use it for the shop on amazon.
Also, I have shared the complete process which you can use to get the Apple card if you don't have one. If you have any questions, please let me know in the comment sections below. Also, feel free to browse the website for more useful guides.
As a professional trainer and a gadget lover, I've spent a lot of money and time buying wearable activity trackers, smartwatches, and gadgets, and checking them out. My site is focused on helping you with your activity tracking and smart technology journey. I try to provide the most helpful updated content on this subject. Hopefully, you will love my blogs and be a regular around here.