Garmin is one of the biggest smartwatch companies out there, and the company is known for its feature-rich smartwatches that comes with advanced features such as Stress Tracking.
Here is an article on my website that you must read, its about Best Fitbit Compatible Apps For Running And Sleep Tracking.
What Is Garmin Stress Tracking?
Garmin Stress Tracking is exactly what it states. It's a feature in Garmin smartwatches which allow the smartwatch to track your stress levels and display it on your smartwatch.
As many of us live a very busy lifestyle, which often leads to great Stress, and knowing your stress levels help you know that you need to take things lightly.
How Garmin Measures Stress On Its Smartwatches?
When it comes to Stress Tracking, there's no dedicated sensor available to measure Stress, but there are ways that can be used to measure the Stress. One of the methods of measuring Stress is by keeping track of Heart Rate Variability.
As most Garmin smartwatches come with an advanced Heart rate sensor, the watches use this sensor to keep track of your heartbeats.
The watch collects this data periodically and then feeds it to an algorithm that calculates the stress levels based on your heart rate variability. That's how Garmin Smartwatches measures stress levels.
Here is an article that I have written about the Best Garmin Watch And Settings For CrossFit & Gym.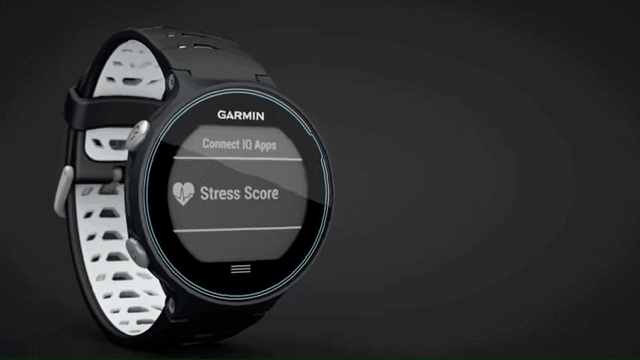 How Accurate Is Garmin Stress Tracking?
Measuring Stress using Heart Rate Variability is a very popular method, and it's the same method used by cognitive neuroscience researchers to measure stress levels.
When it comes to accuracy, this method is surely pretty accurate, and you can rely on the data collected from this is a great indication that you need to take things lightly. However, there are some scenarios where it won't be very accurate.
For example, a few days back, I got the flu, and during that period, the stress level was at a medium level. I wasn't stressed, but as my body was experiencing flu, the watch implied that I'm under Stress.
Similarly, the other day I was doing some cardio, and during that period, the stress level was pretty high, and it's a common thing whenever I do the workout.
According to my experience, stress tracking is not at the ideal Level. There is surely a lot of work that needs to be done on this feature to take things to the Next Level. However, it's still a great indication of your stress levels.
So, if your Garmin smartwatch shows high-stress levels, get a yoga mat and start practicing Yoga, which will surely play a great role in reducing your stress levels. Also, don't forget to check my guide on Best Fitness Tracking for Yoga, where I have shared the most accurate trackers you can use to track your yoga sessions.
What Is Stress Level Range In Garmin Smartwatches?
Garmin Smartwatches measures the stress levels between 0 to 100, and it is categorized into different levels. Garmin Smartwatches comes with the following stress Level Range
0 to 25 is the Resting Level
26 to 50 is Low-Stress Level
51 to 75 is Medium Stress Level
76 to 100 is High-Stress Level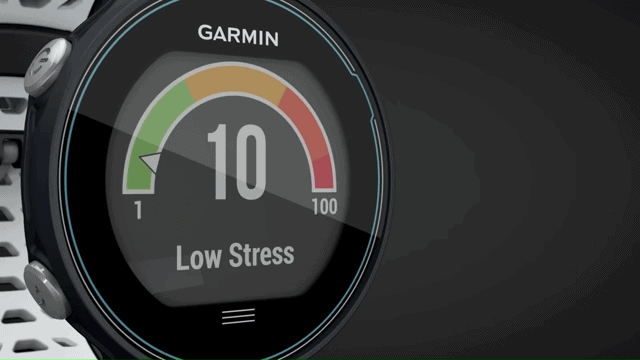 Which Garmin Smartwatches Have Stress Tracking?
When it comes to stress tracking in Garmin Smartwatches, you will find it in most Modern Gaming smartwatches. It's available in the following smartwatches.
Garmin Fenix 6 Series
Garmin Fenix 5 Series
Garmin Instinct Series
Garmin Vivomove Series
Garmin Venu
Garmin Saga Series
Garmin Forerunner 945
Garmin Forerunner 935
Garmin MARQ Collection
Garmin Swim 2
Frequently Asked Questions [FAQs]
How Do I Know My Stress Level On Garmin Smartwatch?
Garmin Smartwatches comes with a 24/7 stress tracking feature, and the watch keeps monitoring your heart beats every few minutes. You will see your current stress level in the Stress Level tab in your Garmin Smartwatch.
What Is The Bad Level Of Stress?
Garmin Stress levels are categorized into 4 levels, and the high-Stress Level is surely a bad level of Stress. If you have the High-Stress Level, then you should do something to reduce the stress level.
You can do many things such as Yoga, breathing exercises, and anything you like, which will make you happy and reduce the stress levels.
What Is Good Stress Score On Garmin?
Garmin Smartwatches comes with 4 different Stress Levels, and if you have the Low-Stress Level, it's a good stress Score. Even the medium stress level is acceptable in some cases, but still, your goal should be to keep your Stress Score below 60.
What Are The 3 Causes Of Stress?
There are many causes of stress, but according to my research, these are the 3 main causes of Stress.
Times of Uncertainty
A lot of Pressures
Emotional Problems
If you think that you are stressed, and normal solutions such as breathing exercises and Yoga aren't helping, you should seek help from professionals.
What Activities Can I Do To Reduce The Stress Level On My Garmin Smartwatch?
When it comes to reducing stress levels, you will have to take some actions to calm your body, which will result in a reduction of stress levels. There are many activities, such as Deep breathing exercises, progressive muscle relaxation, and Mindfulness meditation, you can do to reduce your stress levels.
Conclusion
That's all, folks. Now you know how Garmin Smartwatches track Stress and their accuracy. I have also explained the various models that comes with the Garmin Stress Tracking feature.
You can also find the answers to common questions in the FAQ section. If you have any further questions, please let me know in the comment section below. Also, if you want to know how Smartwatches track Step Counts and Calories, you can this guide where I have explained everything in detail!
As a professional trainer and a gadget lover, I've spent a lot of money and time buying wearable activity trackers, smartwatches, and gadgets, and checking them out. My site is focused on helping you with your activity tracking and smart technology journey. I try to provide the most helpful updated content on this subject. Hopefully, you will love my blogs and be a regular around here.